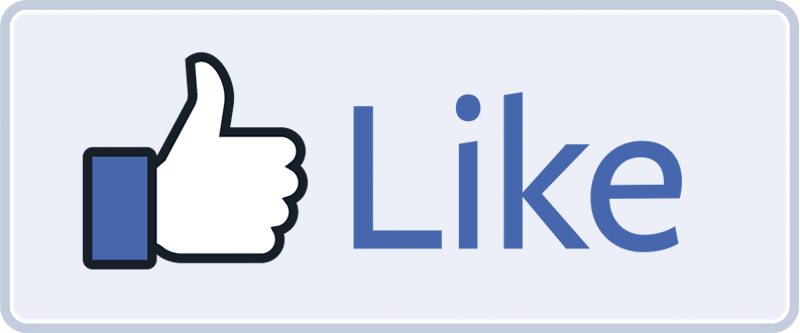 How much does it cost to advertise to you?
An exercise I'll often get clients to go through is for them to build an advertising profile on themselves.
Going through the process can be a little tedious, but it is a great way to get an understanding of what Facebook does and doesn't know about you?
So how much does it cost to advertise to myself?
It's easy to create your own profile.
Login to Facebook as normal, navigate to the Business Page.  Or click the link:  https://www.facebook.com/business/
You'll need a Facebook Page.  If you don't have one yet, click "Create Page" (don't worry, the page will be hidden and unavailable until you are ready)
Otherwise , click "Create Ad"
At the top of the page, give your ad name something specific & unique – Christian's ad profile
Under traffic, select "website or messenger"  (We don't want App)
Under "Audience", select the location by entering your suburb.  Again, be as specific as possible.  (We don't want to advertise to people in Sydney if we are based in Western Australia)
Under Age, be reasonable.  Unless your product relates to a specific milestone (ie a 50th birthday) select the age bracket that best represents you.  In my example, I selected 40 – 55
Under Detail targeting, go through each item to describe yourself.
If you think it is relevant, in the "Exclude People" complete where appropriate.  An example where this might be relevant is if you were selling something related to weddings.  You would probably want to exclude someone who was recently divorced.
Once you've finished, you should end up with something like this: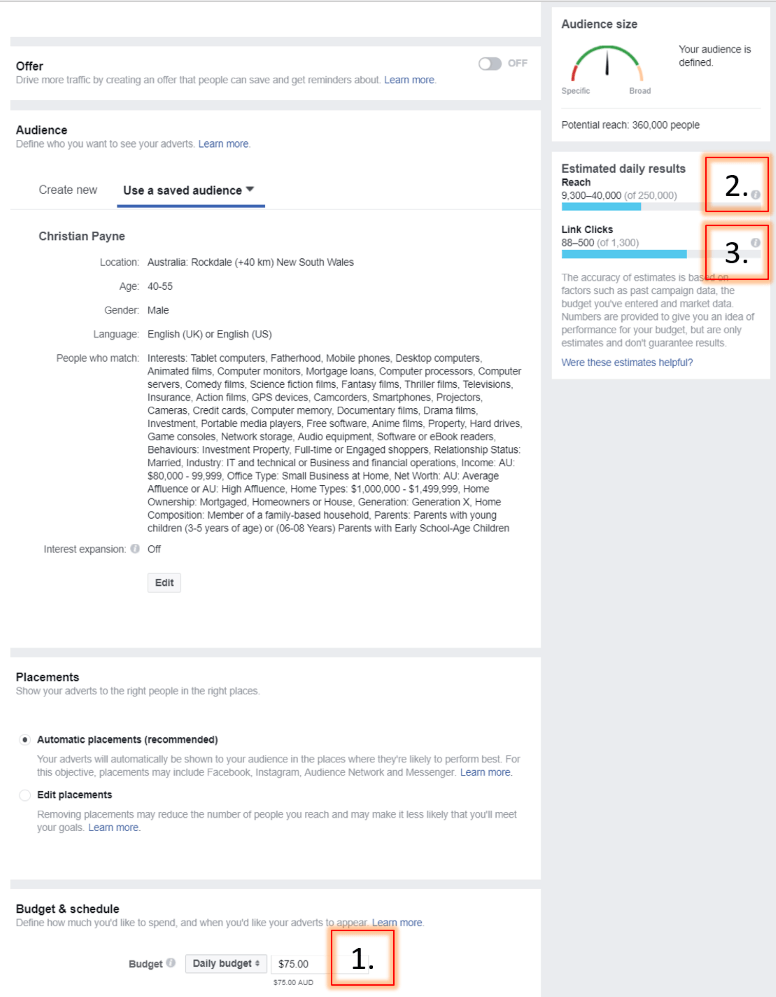 is the price – $75 per day
is the daily reach – between 9,000 and 40,000 people
of those, about 80 – 500 people will click
Next steps?
Next steps is to map your advertising campaign against your customer journey.  As a trial, we'd normally suggest setting the budget to 10% of the recommended (in this case, that's about $8 per day)