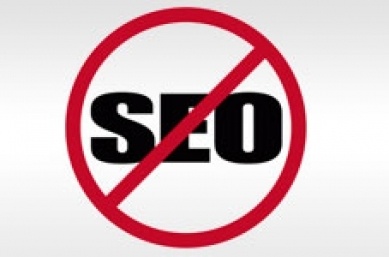 Why Search Engine Optimisation (SEO) is dead!
Often, a new client will ask us about Search Engine Optimisation and are often surprised by our response.
Before we get into why, let's take a step back.
In the early 2000's, companies realised that if they structured their websites a certain way, they could get a higher result in Google search results.
The term "keyword stuffing" is used to describe this, and even Google do not recommend it.
So, what is Keyword Stuffing?
Google Support describes keyword stuffing as:
Filling pages with keywords or numbers results in a negative user experience, and can harm your site's ranking. Focus on creating useful, information-rich content that uses keywords appropriately and in context.
Examples of keyword stuffing include:
Lists of phone numbers without substantial added value
Blocks of text listing cities and states a webpage is trying to rank for
Repeating the same words or phrases so often that it sounds unnatural, for example:
We sell custom cigar humidors. Our custom cigar humidors are handmade. If you're thinking of buying a custom cigar humidor, please contact our custom cigar humidor specialists at custom.cigar.humidors@example.com.
What should you do instead?
Very easy:  Consistent, high quality content, structured appropriately!
High quality content (consistently)
Quality content is easier than it sounds and is largely based on the type of business and industry you serve.  For example, take an Aldi catalog.  You'll notice a few things:
It is only a couple of pages.
Their custom journey is literally to get you into the store, this week
Consistently is also key.  From our research, it doesn't matter if it is twice a week or once a month.  What you don't want to do is create 5 articles this week, none for 3 weeks, then create another 2.  Spread it out!  Don't set yourself up for failure!
Structured appropriately
This can be a little tricky sometimes and will get a bit technical.  If you don't understand html (if the terms href, h1 and li tags don't mean anything to you) then don't worry.  There are many tools out there that automate this for you.  At Phase Two Digital, use WordPress, but there are many many others
But what about Social Media?
Great question!  The (business!) benefits of Social Media very much depend on your customer journey.  We explore this further in our article on "Why Social Media"